The Schools at children's tree house
The Schools at Children's Tree House was founded in 2005 by John and Enka Cole. As the working parents of three children, John and Enka experienced a wide variety of child care services. So when John and Enka learned that child number four was on the way, they decided to create for their unborn child, and the community, a child care center and preschool that represented the best of their experiences– sprinkled with love and safety and slathered with programs designed to enhance development and foster positive self-esteem in children.
Over the years, The Schools at Children's Tree House has been recognized for its innovative approaches to early childhood development. They have been the recipient of the Mother Goose Best Practices Award, have been voted the Best Preschool in Central Texas, and were accredited by the National Accreditation Commission for Early Care and Education.
The Schools at Children's Tree House enjoys a long and proud history of investing in the hearts and minds of children.
Enka Cole, Ed.S., the Executive Director of The School at Children's Tree House, founded the school on the principles of foundational education.  Her extensive career in education has given her the background and wisdom to shape the curriculum that governs the Children's Tree House Program.  Mrs. Cole obtained a Bachelor of Science in Interdisciplinary Studies from the University of Mary Hardin-Baylor, a Master of Education in Education Administration through Tarleton State University, and an Education Specialist through Georgia College & State University.  Her career in the education profession is distinguished by her experiences as a classroom teacher, campus principal,  adjunct college faculty member, and as Director of Eduction Service Center Region 12 Teacher and Principal Preparation and Certification Programs. Her formal education and experiences have culminated into a proven early childhood education program of the highest standard. 
John Cole, B.S., proudly served his country for 22 years as a soldier in the United States Army. During his tenure as a solider, Mr. Cole had the pleasure of leading troops all over the world before retiring to the Central Texas Community. Upon retirement from active duty, Mr. Cole continued to serve his country as a civil servant before retiring to assist in the daily operations of the Schools at Children's Tree House. Mr. Cole's experience and knowledge of the military life-style add a special and necessary perspective to program and campus dynamics.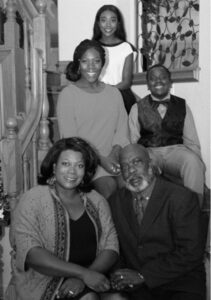 Campus Contact Information
© 2023 The Schools at Children's Tree House